Welcome to the official online home of Rachel Marsden: Tribune Media syndicated columnist, Founder and CEO of Rachel Marsden Associates global business and political risk intelligence, and Presenter / Executive Producer of UNREDACTED with Rachel Marsden (Tuesdays live at 4pm PT / 7pm ET). Click here to contact directly. Click here to request Rachel for a speaking or special event engagement.

LIVE TUESDAYS 4PM PT / 7PM ET: UNREDACTED with RACHEL MARSDEN
"Lifting the black ink to reveal the covert information and intelligence around global events."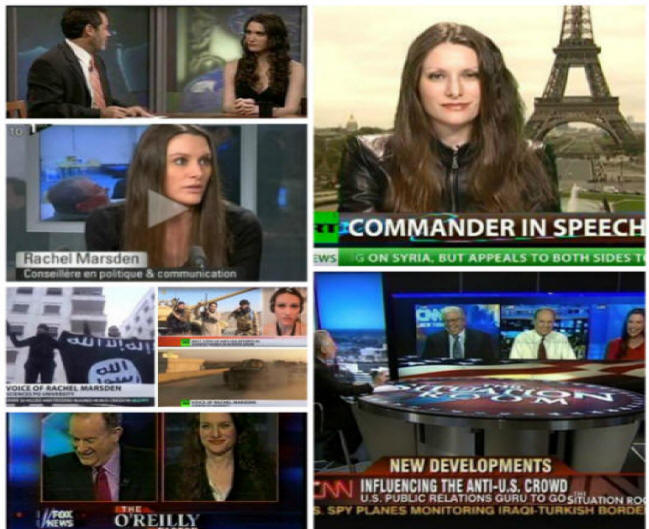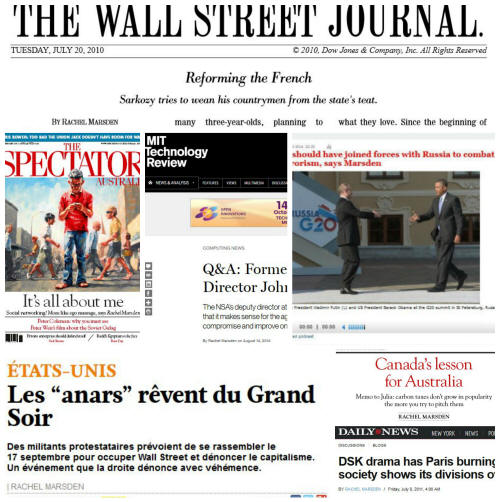 Where Rachel Will Be Next:
Rachel will be speaking in Tangier, Morocco at the Medays Forum on Saturday, November 14th, 2015 from 9-10:30am
Rachel is appearing throughout the month of November 2015 on France's LCP-AN TV's "Droit De Suite"
Click here to view the archive of recent appearances...
SAMPLE VIDEO CLIPS: